I remember when a beautiful red-headed cousin of mine decided to become a nun. All I could think about was that she would have to cut her hair--I was so young, I didn't even know what it meant to enter a convent, to dedicate your life to God and live in a cloistered fashion... At that time, one of my preacher relatives starting bringing pamphlets to my Mother about nuns having sex...and babies...by priests... Even then I didn't like the implication, although I later learned that sexual abuse can be found anywhere...
The Habit worn by nuns is a main feature in Six... Yes, we find sexual sin within the church...in this case, the Catholic Church. Sex was meant to be so beautiful, yet it has become so corrupted in so many ways. That's why I immediately loved Dax McGowan as my new hero... Let's begin...
No meaningful amount of snow had yet visited the city, but a biting Polar air mass had taken up residence. Every shelter in the Mott Haven area of the Bronx was filled beyond capacity.
After a hundred late-day meals were served at St. Vincent de Paul's Homeless Shelter, Sister Mary Barnabas helped

settle a host of poorly clothed adults and children into an array of cots and floor blankets for the night. The cleanup stretched into the late evening, and as usual, she was the last staff person to leave. Her donated and stained powder-blue overcoat was tightly wrapped around the sweater she had buttoned over her beige-colored habit. She was sure her veil, and an added red woolen scarf, would insure the protection of her neck for the two-block walk home to her apartment.
She peeked out the metal door on the east side of the building. "Oh no," she said aloud. Across the alley, the light bulb over the service door to the neighboring butcher shop was turned off. She had always counted on it to partially cover the fifty yards or so between her exit and the less scary well-lit public street. Police flyers posted everywhere had warned of a psychotic killer who had the entire neighborhood in a state of panic. No matter, she thought. Her weary bones, in need of a warm bed and a loving snuggle from her cat, convinced her that even the worst of men would not venture out on such a bitter night. She would hurry. The door locked behind her as she stepped down the four cement stairs to the alley floor. Because a blast of wind-swept, stinging cold air greeted her face, she lowered her head, and commanded her elderly legs to shuffle forward as fast as they could. As she reached the butcher's door, a masked figure dressed in black stepped out from behind the door's waist-high brick stoop. "No!" she screamed. Halted frozen in place, her grip instinctively tightened around her purse. Her purse never the target, the figure lunged, and through her scarf and veil thrust an elongated hypodermic needle into her neck. The searing liquid caused every vein in her head to bulge and burn with pain. Dizziness engulfed her. As she fell in slowed motion, her eyes caught the ambient light from the street bounce off the jagged edges of a smashed light bulb still screwed into the socket above the meat-merchant's door. Twisting in her descent, her back hit the wall of the stoop and she inched downward from there. Coming to rest with her head propped up, she peered down her strewn body at legs and feet that seemed no longer attached. A pair of alien thumbs held her eyelids open for a time, and when released, they were unable to close. The pain in her neck and head had disappeared. She could see; she could hear, but not move.
The assailant was on her in rapid fashion,..
!!!
Six
A Dax McGowan Mystery
By Jack Harney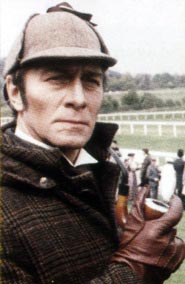 Murder is never easy to learn about. But it exists! All we have to
do is watch the daily news, which I seldom do because of that reason. But...in a book, the criminal rarely escapes, because there are characters like Dax McGowan, as the man in the white hat...or in this case, a metaphorical cap and pipe representing Sherlock...
Dax was an avid Sherlock fan when young and quickly learned his trade in observation and data collection from the master himself. Today, when nobody is around he works on his cases in a pretend dialog between he and Watson which is both fun to read, because he mimics Watson so well; but we also learn about the details he has observed and watch as he merges them together into cogent moves to advance the case...
Because he has once again been called to help with murders being handled by the special victims unit...a series of murders of nuns--but only those who wear the older, traditional habits...
Actually, Dax's real and only assignment had been given to him: to investigate the reasons why Officer Teresa Gallagher was experiencing periodic bouts of anxiety while even on the job. She had already been under the care of the police psychologist, who greatly resented and resisted when the entire case was handed over to Dax...by the Commissioner...
Amazingly he was able to do some research, conduct interviews, and had begun to form a hypothesis before very long. Fortunately, Dax has a partner that works well in support of Dax's independent thinking and is still in awe as he comes up with deductions that move the case forward until completion.
So while he was supposedly only working on that case, he still had time to help his friend,
Special Victims Unit Detective, Janet Meehan, when she called. First, she had expressed sympathy since it was the anniversary of his daughter's death, and then went on to spit out how bad her latest case was.
"No shit! I've got one crazy mother fuckin' serial killer offing nuns, and I'm getting nowhere. Actually, Dax, I wanted this call to only be about Grace, but I'm so stumped on this one, I gotta ask for your help. I've got four murders in the last fourteen weeks, and they rank right up there in terms of weirdness and difficulty to solve. I'm sure you can imagine how the self-righteous hypocrites in the archbishop's office wants to blame us for not nabbing this killer fast enough, but stood in our way when little kids like your Grace were being abused by their own kind. They still won't reveal the names on a list of priests they know who destroyed the lives of little children, and may still be doing so in some unknown locations. Listen, I want this perp because he's killing some of the finest people on the planet . . . these dedicated women who make the rest of us look pretty damn selfish."
For a moment, Dax was reminded of Janet's often callous use of street language, but not in judgment of it. For him, it fit her dedication most genuinely. He also knew his upcoming meeting within the hour with Commissioner Gallagher would likely include an order he drop everything else to pursue his daughter, Teresa's issues. However, saying no to helping Janet was out of the question. "Tell me my friend. What's so weird and different? You know I'll help any way I can." "Mostly it's just the facts. One thing the press has already made a big deal of is all these nuns still wore the old-fashioned habit. That's a rare group anymore, as most of them wear street clothes now. But here's something we haven't told the press...
~~~


Dax is not adverse to a "little streamlining" of orders...He knew his boss would have his back, but the Commissioner refused to consider that he could possibly do anything else beyond the case he assigned. So he would have to hedge his way through, but there was no way he could refuse to help Janet when the work of this serial killer was so methodical and specific, as well as savagely performed, that Janet knew she needed the mind of the super sleuth Dax had become. The murders were obviously the work of a psychologically disturbed mind, yet the selection of only those nuns who were old-fashioned habits tended to form a ritualist pattern that may have been brought about by early childhood sex abuse.
This was an unsolvable mystery for me...one so surprising and shocking that it bothered me to consider the depravity that had begun what was now happening...to innocent women who had devoted their lives to helping other people.,,
We all know that fiction is fiction...this is fiction... Yet we know that their is brutality and death on the streets of every city...anywhere...
This is also our reality. For me, the dramatization of such events in fiction helps me absorb what is happening in today's world much more than the streaming news that we've learned to turn away from. We cannot turn and continue to accept this reality...
Jack Harney gives us, first, a hero that can figure out what has happened and then go after that criminal. He, too, may be surprised with the outcome of such events, he steadily pulls the pieces together and arrives at action... That moves us to also act as we are able to in putting an end to violence in the world. Can we? Harney gives us good thoughts and a hero to act on our behalf... That's why I'm recommending the book!
May we find more real-life heroes to face those who do harm to the innocent...
Because our children have no reason to turn to violence, or do they?
I enjoy reading Jack Harney. His style of writing is simple and direct...we know exactly where the case is going at all times and it is a mystery not for the readers so much as it is entertainment for our enjoyment, just as we've all enjoyed the real Sherlock Holmes in action. It is the intricacy of the problem, the minute details that are picked up by Dax that we have ourselves overlooked that satisfied us...or when we pick up the clues, we can feel we have a little of Sherlock's skills to add to the mix. It's an enjoyable read with a devastating topic. But Harney treats even the graphic information with the eye of a forensic specialist who is there only to gather needed info to capture the criminal.
I do warn that the actual case is quite upsetting and I consider this only an adult novel...one that is highly recommended for fans of forensics, special victims stories, and events that are taken out of daily newspapers at times...
GABixlerReviews
I am Bronx born of Irish descent. Despite a family move to Michigan as a teenager, where I spent most of my adult life, New York City keeps calling me back. Because my ancestors arrived through Ellis Island more than a century ago, I sometimes think I possess a genetic component that craves a very specific high energy environment indigenous only to NYC. On my bucket list is to eventually end up back there...well for summers at least.
So it was no fluke that my first writing work would revolve around a famed, Bronx born, Irish N.Y.P.D. detective, Dax McGowan. In "The Millstone Prophecy" he is driven to track down and kill the pedophile priest that caused his daughter's suicide. The story involves a manhunt that takes him to the walls of Vatican City and beyond with startling results.
I'm pleased to report that "The Millstone Prophecy" produced enough excitement and requests for more of my Dax McGowan character, I recently published his latest adventure under the title of "SIX." In addition to an unusual assignment given him by his tyrannical, Police Commissioner boss, that takes him into areas well outside his normal purview of expertise, his close friend and Special Victims Unit lieutenant, Janet Meehan, begs him to help her solve an extremely difficult serial killer case. Someone is murdering nuns who are involved in heavy caseloads of social services work in the poorest part of the Bronx. To be determined is why this killer chooses only those nuns who still wear the old fashioned veiled habits. The deductions and discoveries made by Dax never stop coming, but he nevertheless finds himself held back by one of his well-known weaknesses in solving this case.